C. Renner provides the gasoline, diesel and kerosene fuels delivered to your personally owned fuel storage tanks. C. Renner's fleet of fuel trucks deliver gasoline, diesel, and tax-exempt diesel to farms and agricultural equipment near Crescent City, CA. We provide the fuels that meet the needs of many fleets, farms and the agriculture industry in Del Norte county area. C. Renner delivers heating oil to homes and business's 5 days a week. A simple phone call to our office gets you next day delivery (in most cases) and with a small surcharge you can have your fuel the same day.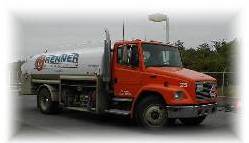 The price on fuel varies throughout the year as does the price of gasoline at your local station. Knowing when to "stock up" is the trick to keeping your heating cost down and take a look into our 'Route Service'.
C. Renner's Route program delivers exceptional service, competitive prices and premium quality fuels to customers in our area. At no additional cost you could be apart of our Route program. Our Route service guarantees you the best possible price at the time; at least .15 cents per gallon below the call-in price. We do require our Route customers to have a C. Renner credit account in good standing, unlimited access to your fuel tank and no obstacles (guard dogs, locked fences, etc.)
As a member of our Route program, C. Renner will ensure you have a constant supply of fuel to meet your needs. We will monitor your tank level and make deliveries based on your consumption.  In the unforeseen event that an outage does arise, you will be our top priority and a truck will be promptly dispatched to your location for delivery. If you need 50 gallons or more we "top you off", leave you an invoice with the cost (remember, the route price is at least $.15 per gallon cheaper than you calling in) and the amount we put in your tank and a note if there are any visible problems with your tank or fuel lines. At the end of the month you get a statement with all your charges.